Posts for: February, 2019
By Gilbert Dental Care
February 19, 2019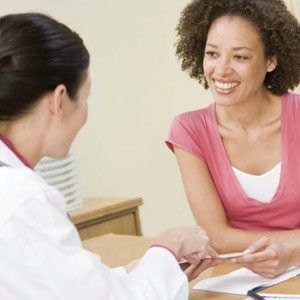 Over the last century dentistry has acquired the knowledge, techniques and treatments to prevent or minimize tooth decay. With this enhanced knowledge we've amassed a wealth of data about what increases dental disease development and what prevents it.
This has produced a balanced approach to identifying and treating disease-causing factors and incorporating factors that inhibit tooth decay. Known as Caries Management By Risk Assessment (CAMBRA), this approach first identifies each patient's individual set of risk factors for dental disease and then develops a customized prevention and treatment plan to minimize their risk.
Rather than simply reacting to occurrences of tooth decay — "drill and fill" — CAMBRA anticipates and targets your susceptibility to decay. The primary factors can be represented by the acronym BAD: Bad bacteria, particular strains that produce acid, which at high levels erode enamel and expose the teeth to infection; Absence of saliva, or "dry mouth," an insufficient flow of saliva that can't effectively neutralize acid and restore mineral content to enamel; and Dietary habits too heavy in sugar or acid, which can result in bacterial growth and enamel erosion.
With an accurate picture of your particular risk level we can then apply countering factors from the other side of the balance — those that protect teeth from decay. In this case, we use the acronym SAFE: stimulating Saliva flow when needed or applying Sealants on chewing surfaces most susceptible to decay; Antimicrobials that reduce unhealthy bacteria levels and give healthy bacteria an opportunity to thrive; incorporating Fluoride, a chemical known to strengthen enamel, through hygiene products or direct application to the teeth; and an Effective diet, low in sugar and acid and high in fresh fruits, vegetables and whole grains.
There are a number of preventive and treatment measures that fall into each of the four preventive factors. Using the CAMBRA approach we can develop a treatment and prevention plan that incorporates measures that uniquely fit your dental health situation. With such a plan we can greatly reduce your risk of disease development and impact and better ensure a long and healthy life for your teeth and gums.
If you would like more information on managing dental disease prevention, please contact us or schedule an appointment for a consultation. You can also learn more about this topic by reading the Dear Doctor magazine article "Tooth Decay: How to Assess Your Risk."
By Gilbert Dental Care
February 09, 2019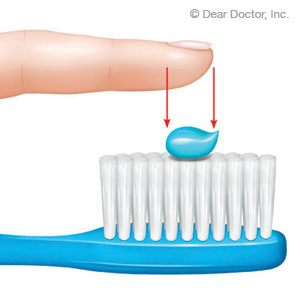 Since the 1950s fluoride has played an important role in the fight against tooth decay as an additive to hygiene products and many public water supplies. But although a proven cavity fighter, some have questioned its safety over the years.
To date, though, the only substantiated health risk from fluoride use is a condition known as enamel fluorosis, which occurs when too much fluoride is ingested during early tooth development as the mineral embeds in the tooth structure. Fluorosis can cause changes in the enamel's appearance, ranging from barely noticeable white streaking to darker visible staining and a pitted texture.
Fluorosis is primarily a cosmetic problem and not a serious health issue. The staining on otherwise sound teeth, however, is permanent and more severe cases may require extensive bleaching treatment to improve appearance. The best strategy is to prevent fluorosis by monitoring and limiting your child's fluoride intake, until about age 9.
Tooth decay is a more serious condition than fluorosis so we're not advocating you eliminate fluoride but that you keep your family's intake within safe levels. The first step is to determine just how much that intake is now, particularly if you drink fluoridated water. If you have public water, you may be able to find its fluoridation level online at apps.nccd.cdc.gov or call the utility directly.
You should also be careful about the amount of toothpaste your child uses to brush their teeth. Children under two need only a trace (a "smear") on the brush, and children between the ages of 2 and 6 a pea-sized amount. And, they should brush no more than twice a day.
Another possible concern is infant formula, especially mixable powder. While the formula itself doesn't contain fluoride, water mixed with it may. If you live in an area with increased fluorosis risk, consider breast-feeding (breast milk has little fluoride), using ready-to-feed formula, or mixing powdered formula with bottled water labeled "de-ionized," "purified," "demineralized" or "distilled."
We'll be glad to help assess your family's current fluoride intake and advise you on making adjustments to bring it into normal ranges. Taking in the right amount of fluoride assures you and your children receive the most benefit and protection from it, while avoiding future smile problems.
If you would like more information on managing your family's fluoride intake, please contact us today to schedule an appointment for a consultation. You can also learn more about this topic by reading the Dear Doctor magazine article "Tooth Development and Infant Formula."